Many for their glorious lifestyle and unique antics, Kimberly Noel Kardashian West and Khloe Alexandra Kardashian are widely followed and admired by many. These famous Kardashian sisters so often transform their looks completely. Their fashion, makeup, antics made them more appealing and exciting. But the way they present their hair gives them a gorgeous face and adds incredible length and volume to their hair. People tend to know what kind of extensions do the Kardashians wear. In this article, we will cover favourite extensions of the Kardashian sisters.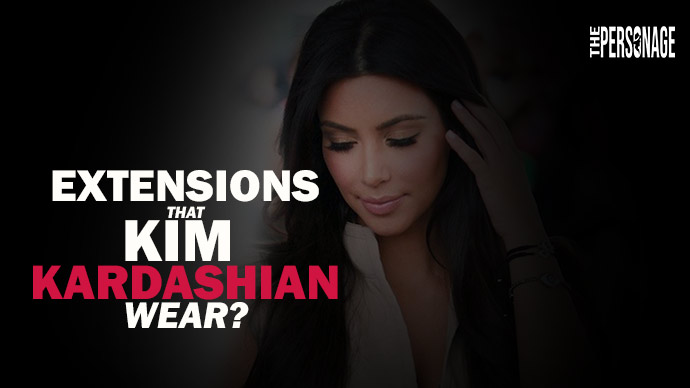 What Kind of Extensions Do the Kardashians Wear?
Kardashians love to share the detailed insights of their foundation, handbags, makeup materials, and stylist they prefer. Recently, she unfolds that she often uses from Priscilla Valles's hair extension collections. She also praised its colour, quality, and authenticity.
Features of Priscilla Valles hair extension
Contains more hair packs than other brands.
Premium Remy hair.
Thick root on the tip.
High quality and longer-lasting.
Pro tools included for removal, shaping, and application.
Comes with more colors and variety.
Other educational videos for consumers.
Celebrities Favorite Hair Extensions Brands
Have you ever wondered how celebrities appear with glamours backside looks? It's because of their perfect use of hair extensions. They choose their wings wisely and stand out in the crowd like a shining star. If you are keen on transforming your hair like celebrities, the following list will help you.
Most Loved Extensions Brands That Celebrities Wear
Some types of hair extensions are available such as clip-in, tap-in, sew-in, fusion, and pre-bonded. Different people have different tastes and likings. Here are some extensions brands that all celebrities like.
| | |
| --- | --- |
| Extensions Brand | Clients |
| Priscilla Valles | Kim Kardashian, Khloe Kardashian, Chrissy Teigen, Dua Lipa, Christina Aguilera, Kylie Jenner, and Hailey Bieber, etc. |
| Hair by Violet | Rita Ora, Megan Fox, Jennifer Lopez, Vanessa Hudgens, and Ashley Benson, etc. |
| TSD Hair | Kerry Washington |
| Great Lengths | Selena Gomez, Hilary Duff, Emma Roberts, Salma Hayek, Becky G, and Nina Dobrev, etc. |
| XOXO Virgin Hair | Winnie Harlow, Solange, Lizzo, Normani, Jackie Aina and Jordyn Woods, etc. |
That's all about Kim Kardashian and Khloe Kardashian's hair extensions. You can use them to turnout your appearance to the next level. You can also choose from other brands mentioned above. To know more about this fashion news, stay with us.